Apr
10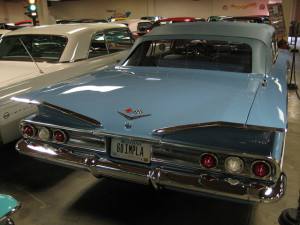 Deer Lodge Auto Museum is listed in the country's top ten list of auto museums to visit. The museum is located in the Old Prison at Deer Lodge. Tourists will see over 150 different cars from classics to muscle cars.
Visitors will take a trip through history while viewing  an 1855 Mormon Hand Cart, 1886 Benz, 1910 Kissel Kar, other older model vehicles, as well as Corvettes, Model A Fords, Mustangs, and electric cars from 1914. They will also experience and view logging trucks, fire trucks, as well as the Porsche (356A). There is much to see when visiting Montana's auto museums.
Museum Appreciation Day is held each year and is usually scheduled toward the end of June. This event provides free entry to celebrate the day. Many museums which are included in this event will also have special open house features. All who visit can enjoy learning about history, have fun, and enjoy Montana culture.
If you relish visiting car shows and museums, the Deer Lodge Auto Museum is one place you will want to come to. This Montana museum is open daily from 10 am to 4 pm. For more information, please call 406-846-3111.
Photo Information: This photo is provided by and given credit to John Lloyd – on Flickr.com with permission via Creative Commons Licensing.
Comments