Mar
5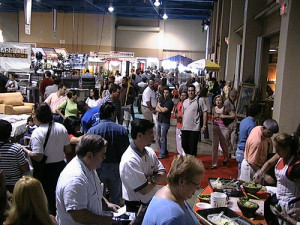 Billings, Montana will be hosting the largest home show on March 7th through March 9th. The show will bring in over 650 exhibitors to bring information on home improvements, landscaping, and the latest products available for home owners. The show brings over 30,000 people each year to this free event.
The 31st Anniversary Spring Home Improvement Show will be held at the Expo Center as well as the Montana Pavilion in Billings, Montana. The event will be held on Friday from 12 noon to 9 pm, Saturday from 9 am to 6 pm, Sunday from 10 am to 5 pm.
During this Billings, Montana event there will be over $25,000 in prizes in addition to the grand prize offered. The show is known to the area residents for its value and variety offered to visitors. The awesome thing about the prize entries is one does not need to be present to win. Come visit the show, enter the drawings, and travel home with new knowledge along with the chance to win.
Do you have questions about insulating your home? Are you looking for the latest in BBQ equipment for you home? Do you desire to learn more about memory foam beds? The Spring Home Show in Billings, Montana will offer you the information you need!
Photo Information: This photo is provided by and given credit to hdrexpo – on Flickr.com with permission via Creative Commons Licensing.
Comments