Dec
6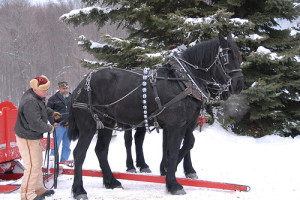 Big Sky Resort in Montana offers many adventures including those in the mountains. If you are interesting in making a family vacation with memories that will last a lifetime, come to the Big Sky area!
At Big Sky Resort, you will find a variety of activities for the whole family. If you enjoy seeing and photographing, you will enjoy the area in all its beauty. If you like to zip down the mountains, Montana is the place to be.
Other activities offered in the area include high rope courses, team challenges, bungee jumping, wall climbing, and snow shoe touring. There are many areas of wildlife viewing and wonderful winter life in the cabins.
In Montana, Big Sky Resort is one of the largest and it offers many features for those visiting the state. If you desire to try ice climbing or Nordic skiing, the options are available to individuals and families.
During the holidays, enjoying a wonderful sleigh ride through the mountain areas is a memory making family event! Enjoy time away from the hustle and bustle of life here in the state of Montana!
Photo Information: This photo is provided by and given credit to Jim Sorbie – on Flickr.com with permission via Creative Commons Licensing.
Comments