Jan
29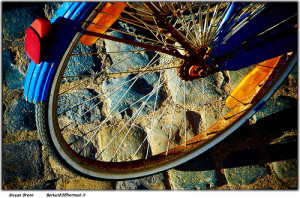 Bicycling in Montana is a wonderful adventure, especially in Missoula. The city is home to Adventure Cycling Association, which is one of the largest cycling groups in the United States. This Montana area is visited by thousands of people every year who enjoy seeing the view on bicycles.
While visiting the Adventure Cycling Association, individuals can stop for a drink break and have their photos posted on the wall of fame. There are plenty of opportunities presented for those interested in local bicycling, or even national events.
Visitors coming to Missoula will also have the opportunity to see vintage bicycles, related exhibits, and learn more about bike traveling. If you love to bicycle, Montana is a great place with many opportunities which will leave you refreshed and intrigued.
The Adventure Cycling Association is open Mondays through Fridays from 8 am to 5 pm. During busier months of the year, the location is open on some Saturdays. The months of operation are from June through September.
Bicycling in Montana will provide a vigorous experience and tourists will see the world from a different view. Missoula is just one city that will provide great family fun in the great outdoors. Other state parks within the state also provide similar experiences for family members of all ages.
Visiting the surrounding area by bicycle will allow cyclists to see the world without the obstruction of a vehicle window. The experience will include breathing the fresh air and taking in all the beautiful surroundings, especially during the warmer months of the year.
Photo Information: This photo is provided by and given credit to Moyan_Brenn – on Flickr.com with permission via Creative Commons Licensing.
Comments